Komen Activities
Upcoming Community Events
Pretty Muddy on August 16th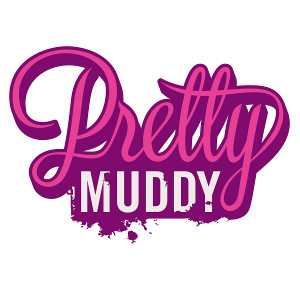 The Pretty Muddy Event is just around the corner, and there are lots of ways for you to get involved!
Pretty Muddy is offering free registration to the first 250 survivors who sign up using the code: SURVIVOR.
If you and your friends just want to have a great time getting dirty, use the code: KOMEN to register, and Pretty Muddy will donate $5 to Komen Chicago.
---
BluePay Cares
BluePay is an industry-leading credit card processing company dedicated to connecting merchants with quick, easy, and inclusive payment solutions and competitive processing rates. As part of their ongoing support and commitment, BluePay has pledged to donate .05% of their net revenue from each new merchant account for the first twelve months of processing to Komen Chicago. To date they have donated over $30,000 to our organization. More information is available at the link below.
---
Save Lids to Save Lives
With Save Lids to Save Lives, the fight against breast cancer starts right next door. Starting this month, the program will feature more than 25 General Mills brands, including Yoplait, Cheerios, Nature Valley, Green Giant, Betty Crocker and Pillsbury. For each pink lid received by mail or code entered online at www.savelidstosavelives.com, General Mills will donate 10 cents to Susan G. Komen®. Komen Chicago supporters can impact efforts to help women in our community fighting breast cancer, because General Mills is tracking the zip codes from lids redeemed to make sure donations go back to support the efforts of local Komen Affiliates. More information is available at the link below.
---
Wacoal Fit For The Cure®
Wacoal is proud to celebrate the 15th Anniversary of supporting Susan G. Komen®. In addition, 2014 marks the 13th year of its successful Fit for the Cure® program benefiting Komen. Fit for the Cure helps women across the country find their perfect fit. Women are invited to get a complimentary professional bra fitting by one of Wacoal's Fit consultants at local participating retailers during a Fit for the Cure event. For every woman professionally fitted at these events, Wacoal will donate $2 to Susan G. Komen. While no purchase is necessary, Wacoal will also donate $2 for every Wacoal bra or shapewear item or b.tempt'd bra purchase at these events. Wacoal will make a guaranteed minimum donation of $250,000 to Susan G. Komen in connection with its Fit for the Cure events in 2014. Wacoal has donated more than $3.6 million to Komen since 1999. There are Fit for the Cure events scheduled all throughout the Chicagoland Area between March-May as well as Fall dates (TBA). To find the one near you and to get more information, follow the link below.
---